Profile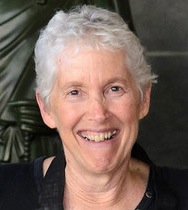 I received an M.S. in Early Childhood Education in 1975, and had many years of experience working with children and families in a school setting. I returned to graduate school in 1995, and received my M.A. in Counseling Psychology in 1998. As an intern I worked with children with issues of trauma and abuse, women with a history of trauma and/or domestic violence, and parents who had abused or neglected their children. I have been licensed as a Marriage and Family Therapist since 2002.
My clinical training and supervision has been focused on psychodynamic as well as Jungian theory and practice, and I am interested in doing long-term depth work. I am a certified teaching member of Sandplay Therapists of America and serve on their Board of Trustees as Admissions Chair. I have also participated in psychoanalytic training and consultation groups.
Meditation practice informs my work as a therapist; spirituality is a strong area of interest, and I feel qualified to work with people on related issues. I have been practicing meditation for over 20 years, have trained in and taught classes in Mindfulness-Based Stress Reduction, and am also qualified to teach Zen meditation.
I am particularly well-qualified to help clients with:
Children's developmental and trauma issues
Relationship issues
Parenting
Depression and anxiety
Trauma recovery
Spiritual issues, including grief and loss
Domestic violence
Mindfulness and meditation